Are you struggling to show your value? 



you have a great product or service – but people "don't get it"...

your website needs an update, and you don't know where to start.. 

your brand doesn't show off your real strength and uniqueness
The first step is that YOU have to see the value you are providing for your customers.
I help you do that by guiding you through a proven storytelling process.
Together we create your strategic Brand Storyboard that shows you very clearly
who to talk to,
what to say, and
how to say it in a compelling way – so your customers understand, and buy! 

Example Brand Storyboard: Mick Holly, Science of Business Wealth
Strategic communication made easy - and visual!
You'll be able to SEE what your business is about.


You will SEE your customer's journey when you write blogposts or emails.

You will know what to focus on, because  you can SEE your north star is hanging on the wall.
It becomes obvious what works in your current communication, and what needs improvement.

Listen to positivity coach Libbla Kelly and me talking about her Brand Storyboard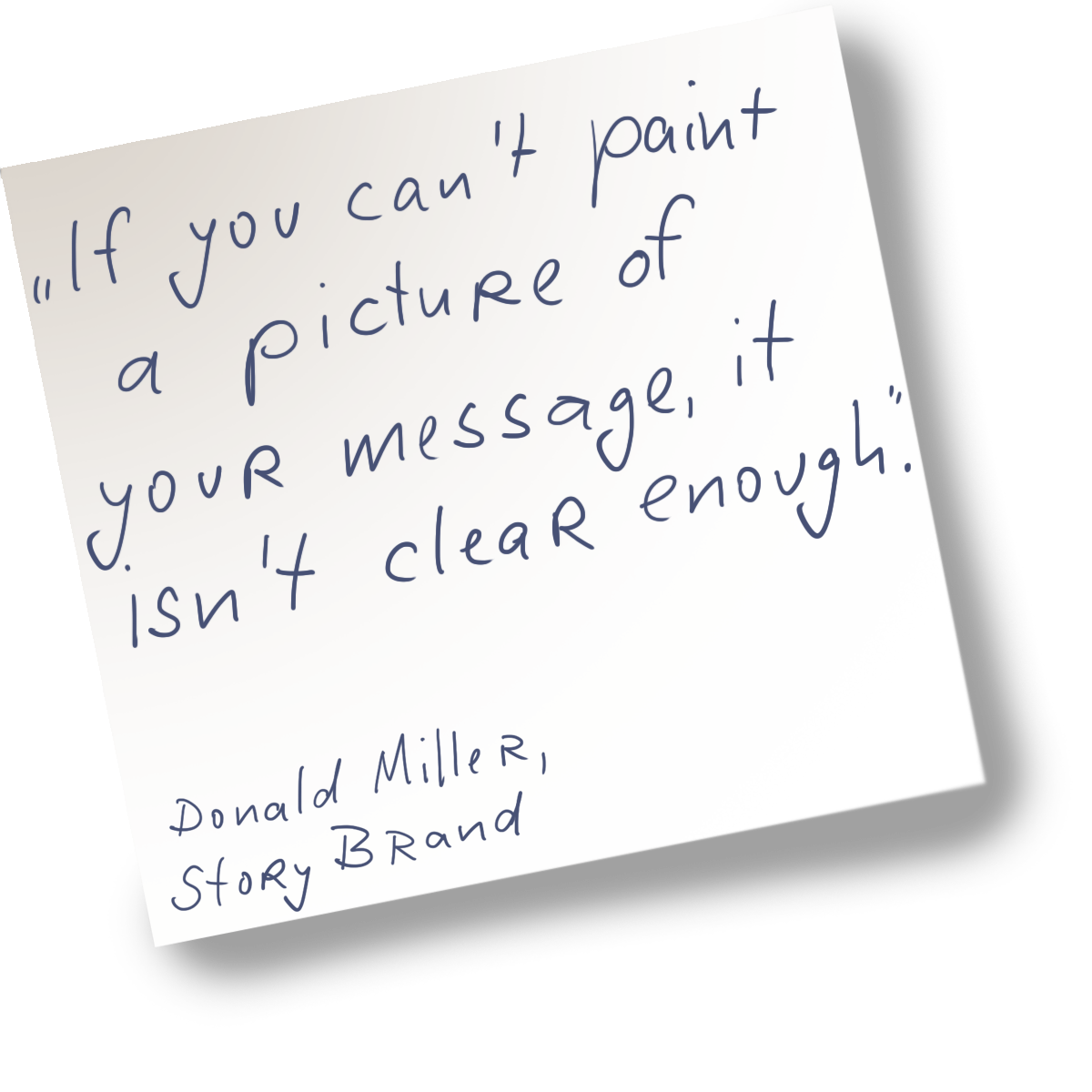 Who needs a Brand Storyboarding Session?

Startups and small businesses  who want to clarify their message

Companies that want their whole team to understand their mission
Organizations who want to communicate a project to the public

I also do in-house sessions for companies and organizations – contact me if you want to hear more. 

Examples and Testimonials
Below you can see a few of my Brand Storyboards I have created for clients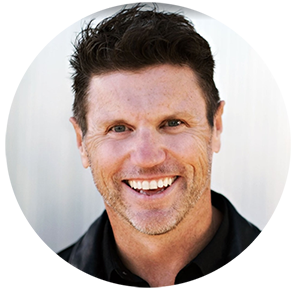 Working with Ingrid was one of the best decisions I've ever made for my business. I got more clarity about my messaging in our 3 hour consultation than I have in the past 3 years working with copywriters and consultants.
The artwork she delivered clearly depict what my clients can expect when working with me and I am forever grateful for her talents!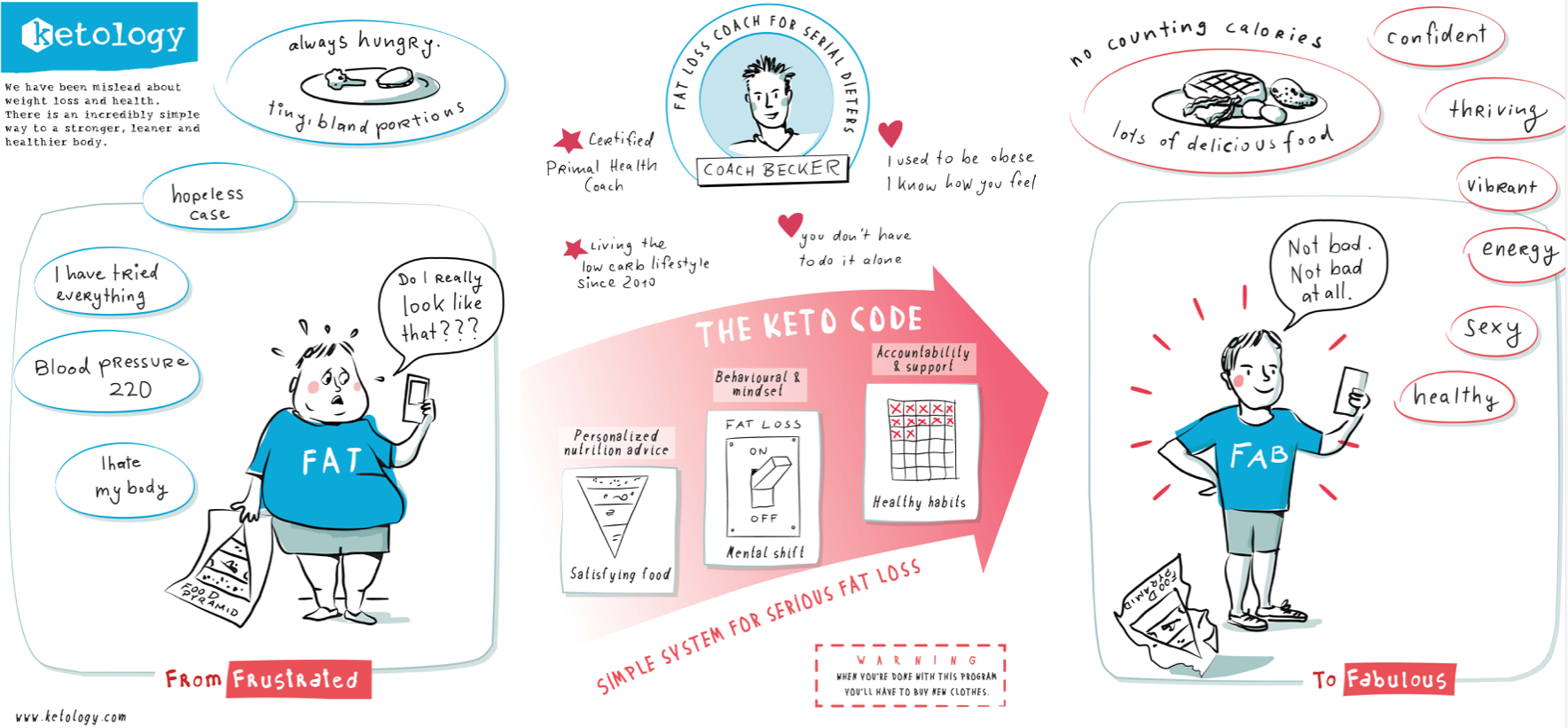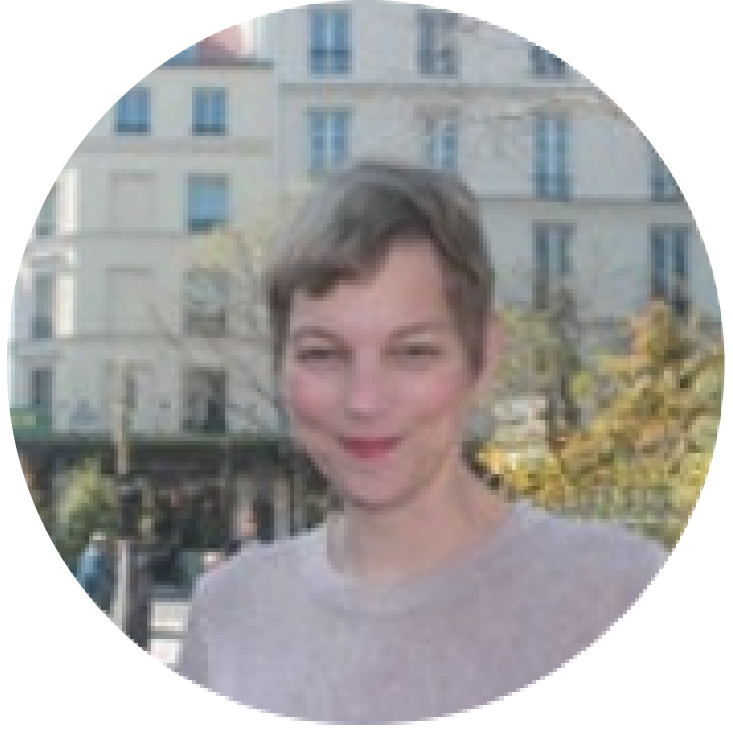 If you're looking for a completely new way to gain clarity on your brand, Ingrid Lill's Brand Storyboarding is it. No one else offers this unique process of exploring what you do, whom you serve and how you serve them. By the end of your session, you'll see your business much more clearly — within yourself and on paper, through Ingrid's amazing drawing skills. Plus, you'll have a lot of fun along the way.

Mary Schiller, author & business coach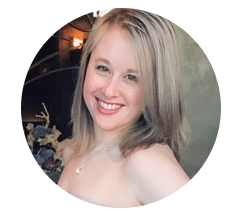 I thought I knew how I worked with clients, but through Ingrid's program, I actually learned a few things about myself I hadn't even thought of previously! She delivered informative and helpful drawings for my site and presentations, and continues to follow up and make sure that I have everything I need. I highly recommend bringing Ingrid on to help with your business!
Rachael Wonderlin, Dementia by Day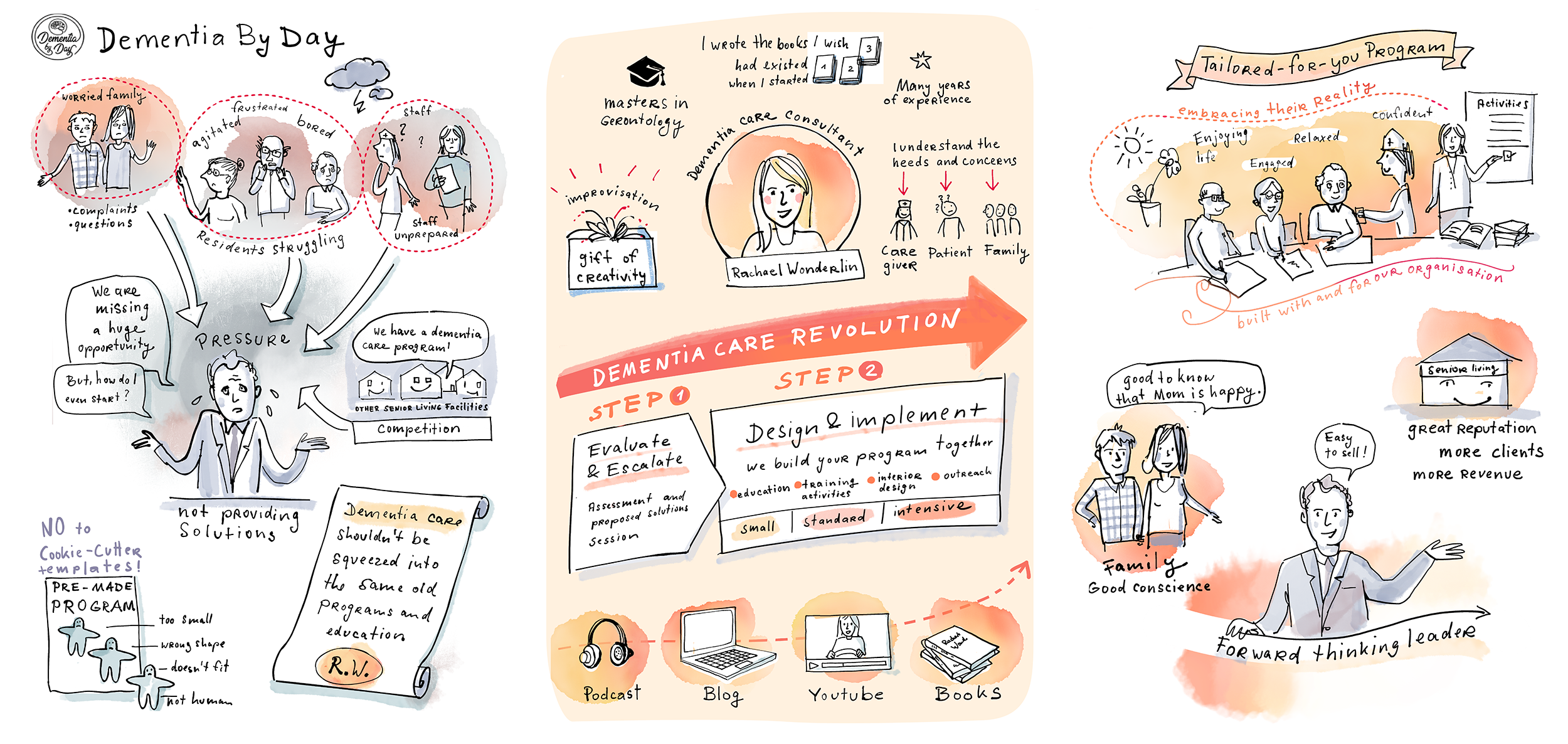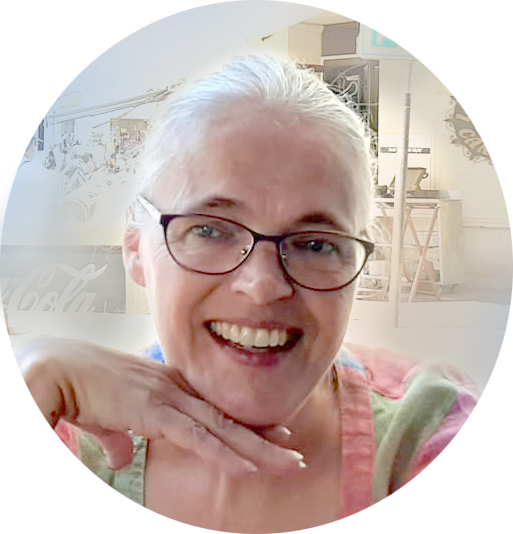 My website is in desperate need of an update . I didn't know where to start – it felt overwhelming.
I wanted to use Lill's drawings to lighten up the dry topic I am dealing with – custom regulations. The result of the 2 hour Big Picture Process was not only these fun drawings – but most importantly a blueprint to structure my website.

Rikke Kofod, customs specialist and freight forwarder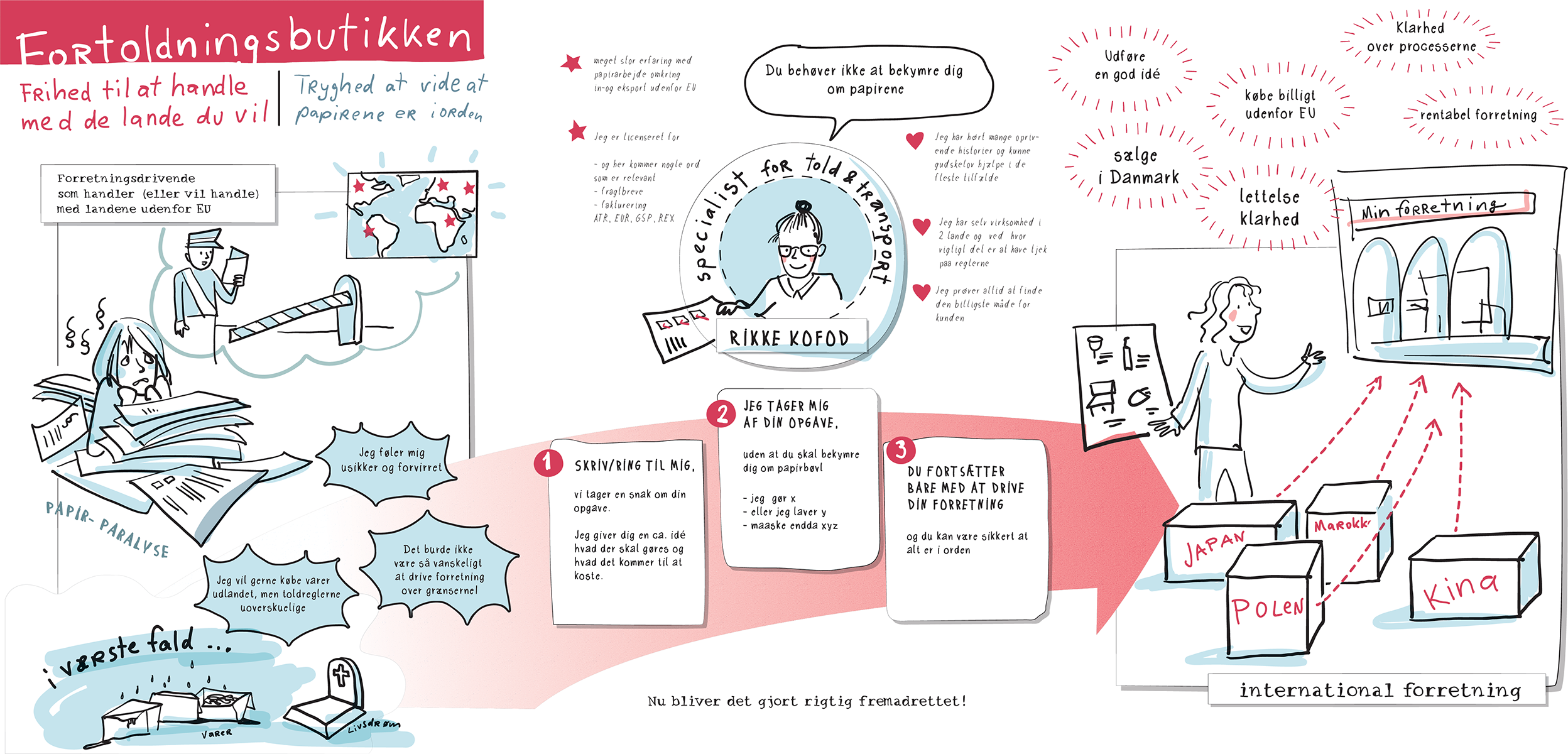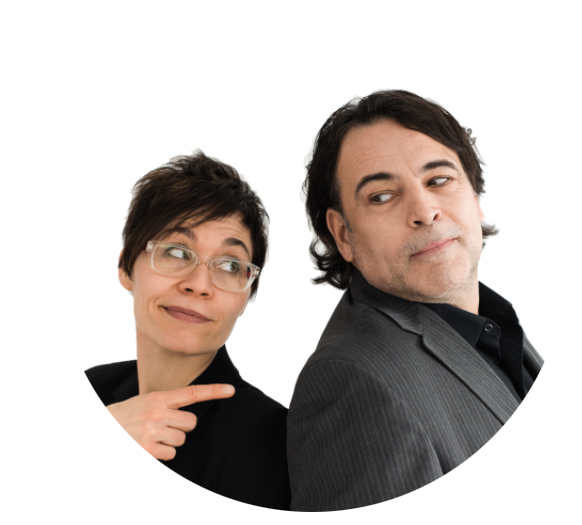 We hired Ingrid because we were looking for a different approach to connect with our audience and tell our story. Our website was looking great but was lacking conversions. The hardest thing to do as entrepreneur is to talk about your services in away that sets you apart from others and connects with your ideal client so they want to hire you.

That's exactly what Ingrid helped us with. Through her visual coaching and story branding process, Ingrid drew what we can't see because we are too close to it. Our brand story board will be the foundation for our website and a presentation tool when we meet with clients. We are now able to attract and connect with our ideal client, because it really connects emotionally and they can see how our service can help them to solve their problems and reach their goals.

We enjoyed working with Ingrid very much. Although we fell in love with her illustrations first, she is not an illustrator, but a coach / consultant with a pen. Her insightful and questions really made us think hard and resulted in great clarity.
Kerstin & Dirk Heuer, Non-Profit today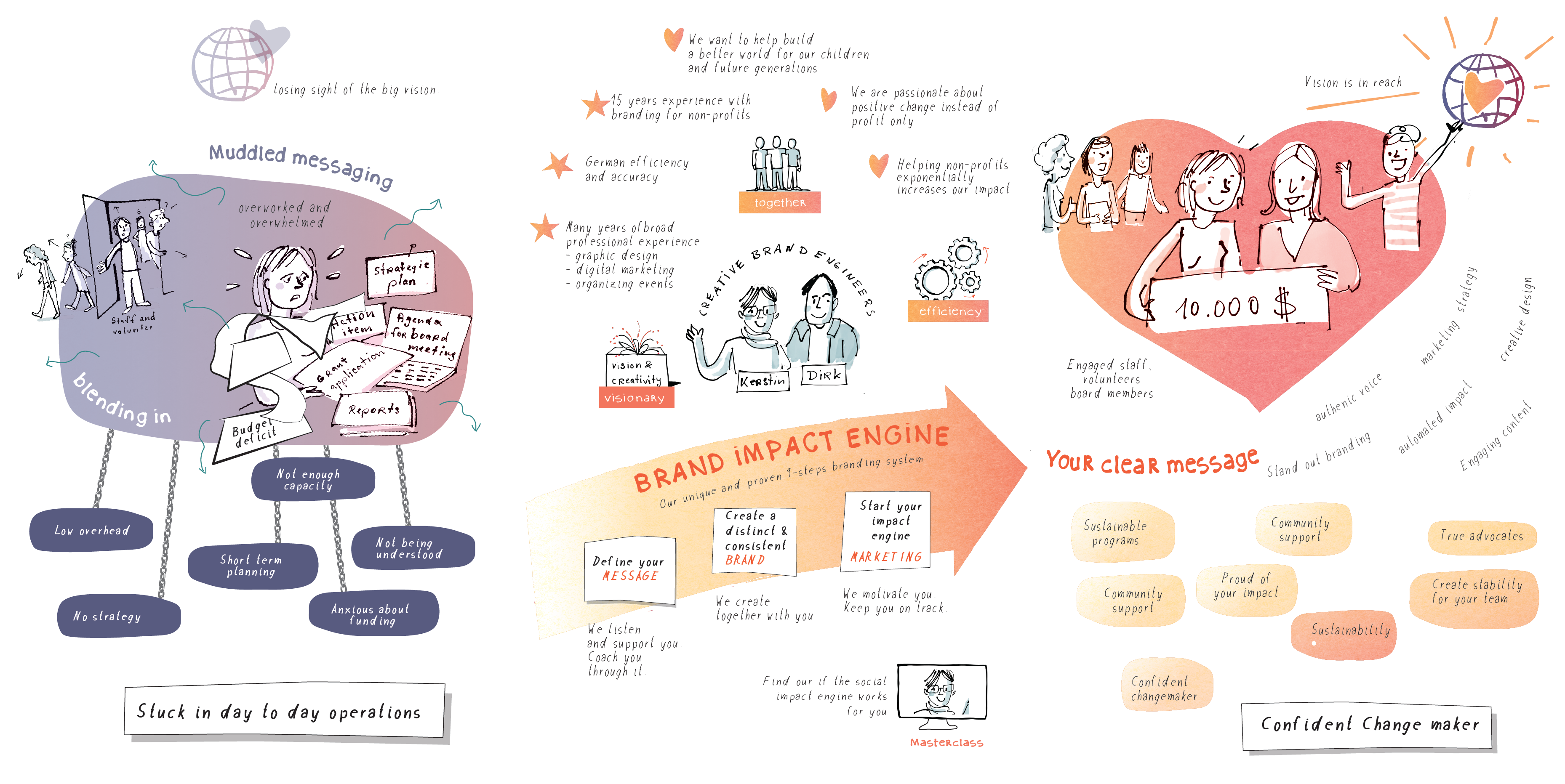 This is the very first Brand storyboard I drew!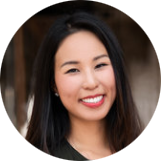 "Before the session with Ingrid, I had a very vague description of who my clients were and the problem I tried to solve with them. In just an hour of working with Ingrid during an online private consultation, I now have clear and succinct images to describe my clients, their challenges, and the solution they're looking for which gives me more confidence when marketing my work – that, and I can now show people what I do instead of rambling on for 30 minutes. She created the perfect space to really tease out the specifics of my work and expertly translated that into images- what a gamechanger!!"
Stephanie Chen Banjo, Coach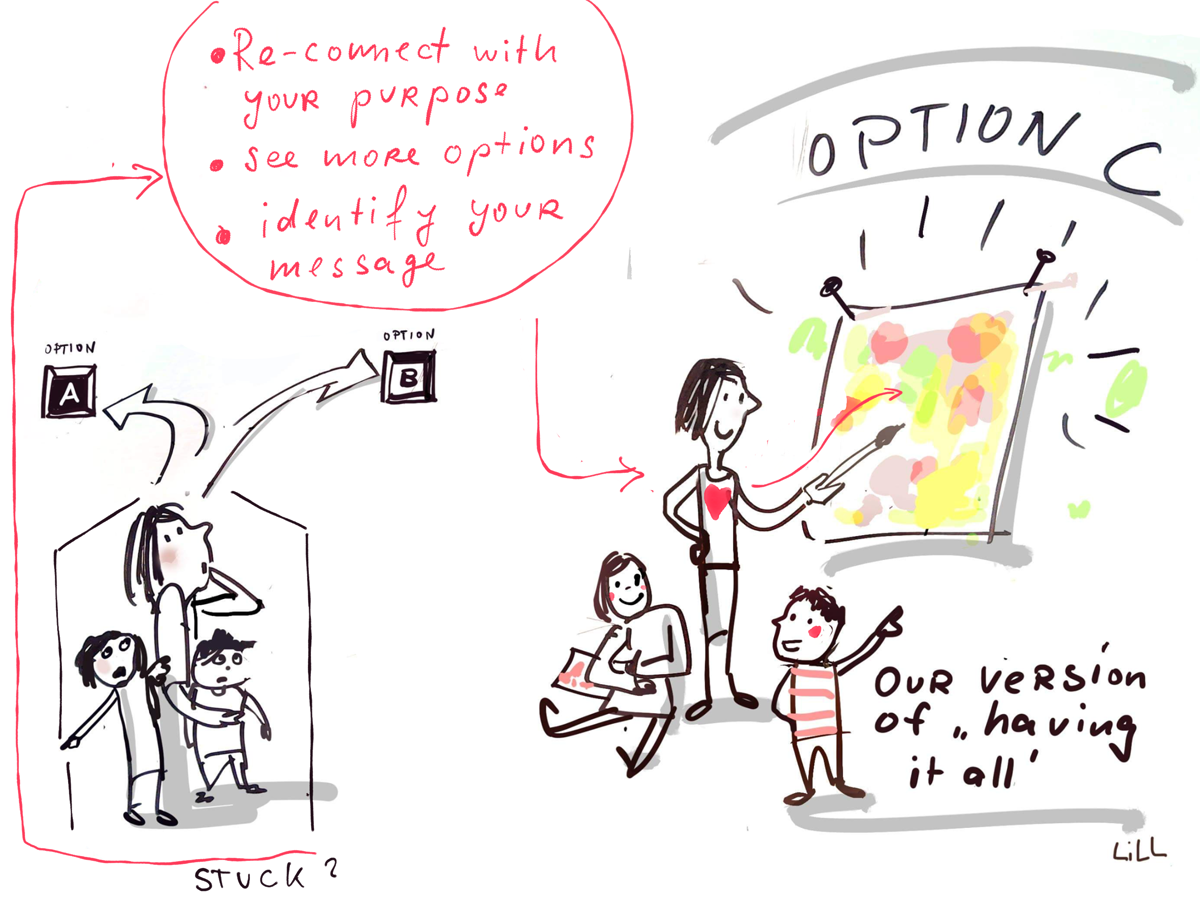 Find your focus        ·        Communicate clearly         ·          Sell your service
About me

This is me doing a large scale graphic facilitation for a communal organization here in Denmark (Sundhedscenter Næstved).
Hi! I am Ingrid Lill. I am a communication designer from Stuttgart, Germany, now living in Denmark. 


I have been doing visual communication for many years – visual identity,  web design, and graphic facilitation for organizations. My work is deeply influenced by strategic storytelling. 
In my business I  struggled immensely with my own message, in spite of knowing all the nuts and bolts through my work. Until one day I got the genius idea to DRAW my business instead of just describing it.  And – tada! Instant clarity. Since then I have streamlined the process of condensing ideas and concepts into  a narrative structure – visually.
And I can help business owners, or anyone who has a communication challenge –  with this process. 

Write your text by editing it directly on this page.