LiLL BIG PICTURE 
Visual coaching to find and express your message
Find your focus        ·        Communicate clearly         ·          Sell your service
Are you struggling to describe what sets you apart?
 If you are like many business owners I talk to, it might be that  



you have a great product or service – but somehow people "don't get it" and ignore you.

your website doesn't reflect who you are or what you offer

you are running around in circles, not knowing what to focus on next
During a 2 hour Big Picture coaching session I guide you through a structured proceed and draw a strategic sketch from your answers that shows you very clearly what to focus on. It might spark the Big Idea you have been looking for!
Strategic communication made easy 

The drawing of your business shows you clearly how to connect with your ideal customer 
You will know what to focus on – your north star!

I take you through a proven, clearly structured process to unveil your core message, and litererally draw the gems out of your head.

You'll be able to SEE what your business is about. You also see what works, and what needs improvement. It all becomes very obvious. 

Result: Instant clarity – and inspiration!
Hi! I am Ingrid Lill. I am a communication designer from Stuttgart, Germany, now living in Denmark. 


I have been doing visual communication for many years – visual identity,  web design, and graphic facilitation for organizations. My work is deeply influenced by strategic storytelling. 
In my business I  struggled immensely with my own message, in spite of knowing all the nuts and bolts through my work. Until one day I got the genius idea to DRAW my business instead of just describing it.  And – tada! Instant clarity. Since then I have streamlined the process of condensing ideas and concepts into  a narrative structure – visually.
And I can help business owners, or anyone who has a communication challenge –  with this process. 

This is me doing a large scale graphic facilitation for a communal organization here in Denmark (Sundhedscenter Næstved).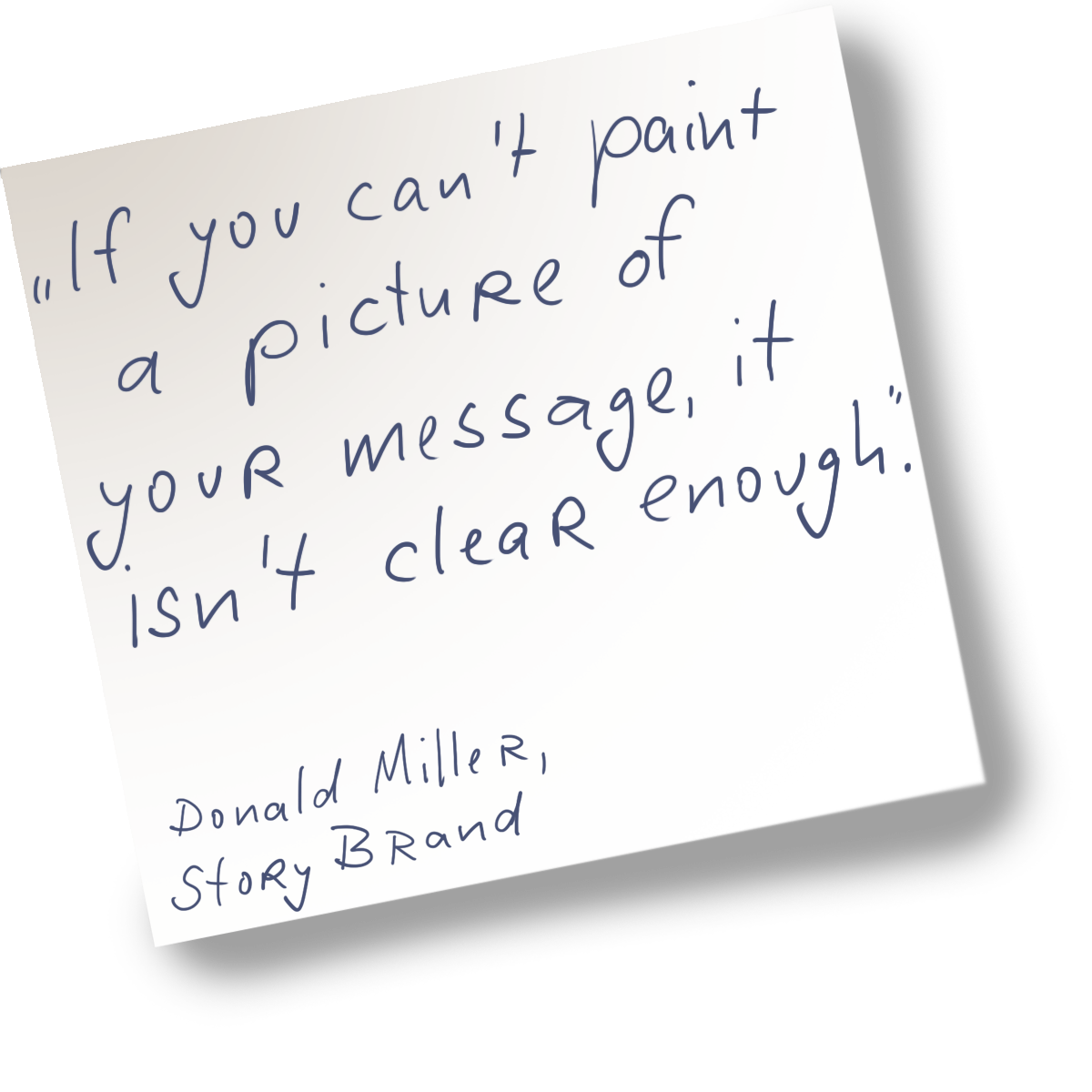 Who is Big Picture Coaching for?

Startups and small businesses  who want to perfect their pitch, revamp their website and optimize their communication

Companies that want their whole team to understand a mission
Organizations that need to communicate a project to the public
and, of course
Everybody who wants to communicate their message with style, personality and humour.
Big Picture Coaching: How it works
1) Book a chat with me
let's talk and find out if the Lill Big Picture Process makes sense for you,  and schedule a time. You don't have to prepare more than that.

2) I guide you through the process and draw your Big Picture. 
We meet on Zoom, or in person.
I ask questions about your business, and draw your answers while we talk. You can see the drawing emerge.  
3) Tada! Instant clarity!

You get your printable Big Picture

A short (ca. 15 minutes) video summary of our process , including an analysis of your current website and how to improve it. 
PRICE
2 hour 1:1 coaching on Zoom or in my studio
DKK 3.447,00 ekskl. moms / EUR 457,00 excl. VAT, USD 497,00 

I also do in-house communication consulting for companies and organizations – contact me if you want to hear more. 



What are the next steps?
A week later we connect again for 30 minutes, and talk about insights and possible next steps how  your  LiLL Big Picture serves as blueprint and inspiration when you or your design team work on webdesign and marketing material.
Or you can hire me to (re)design and illustrate your brand with a  LiLL Style Brand Makeover.  

See my customers' Big Pictures
If you click on the links, you can see the drawings.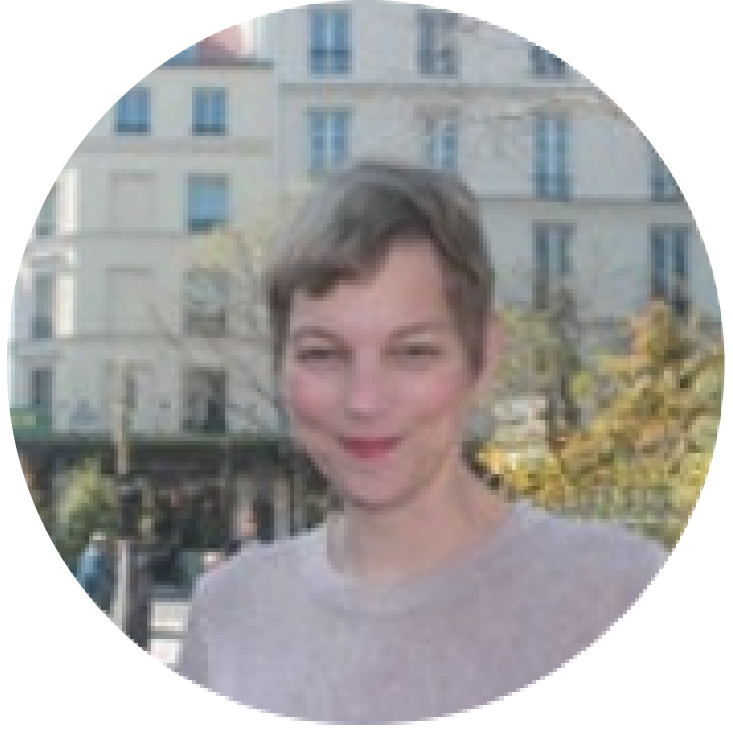 If you're looking for a completely new way to gain clarity on your brand, Ingrid Lill's Big Picture Process is it. No one else offers this unique process of exploring what you do, whom you serve and how you serve them. By the end of your session, you'll see your business much more clearly — within yourself and on paper, through Ingrid's amazing drawing skills. Plus, you'll have a lot of fun along the way.

Mary Schiller, author & business coach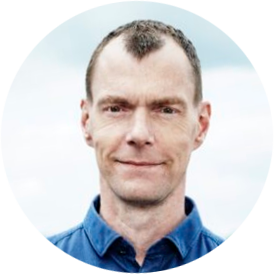 I was surprised how clearly Ingrid's Big Picture Coaching showed me what to focus on – it all fell in place, naturally.
I realized that my current website doesn't communicate what I want to say, and I will re-launch it according to my Big Picture. 

René Hjetting, author and marketing specialist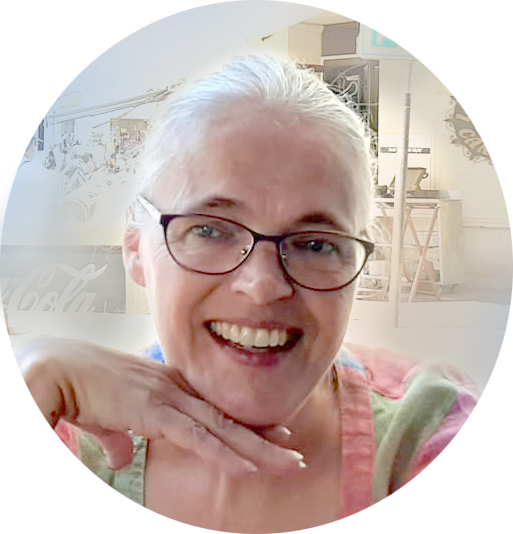 My website is in desperate need of a facelift and an update in general. I didn't know where to start – it felt overwhelming.
I had always loved Lill's drawings, and wanted to use them to lighten up the dry topic I am dealing with –custom regulations. The result of the 2 hour Big Picture Process was a handful of fun and relevant drawings – and also clarity about how to structure my website.

Rikke Kofod, specialist i told og transport, Fortoldningsbutikken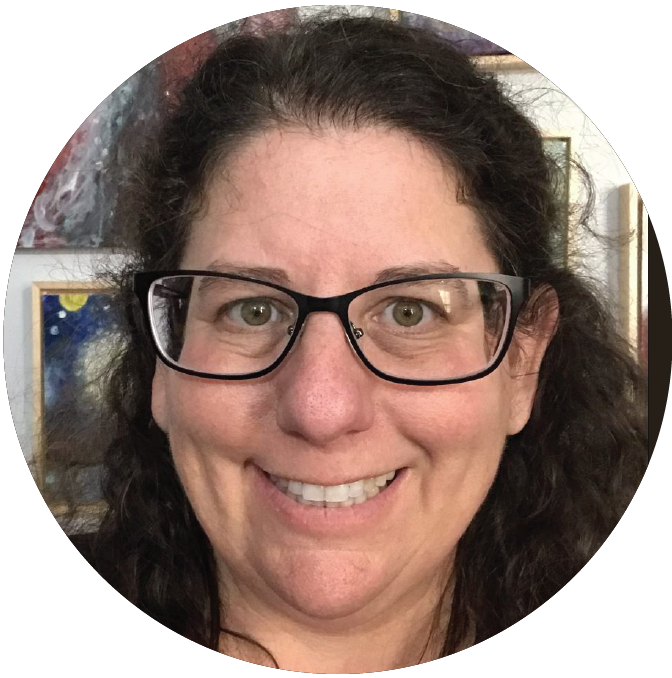 "Before the session I wasn't 100% clear about my client or how to brand myself. I felt like I hit a roadblock. Ingrid really helped me understand who I am as an artist,  that I am really selling much more than paintings and how I need to express that more. 
I feel much clearer on how I can approach my client and help them understand how my art can enhance their life.  
The visual representation is a huge reminder of this."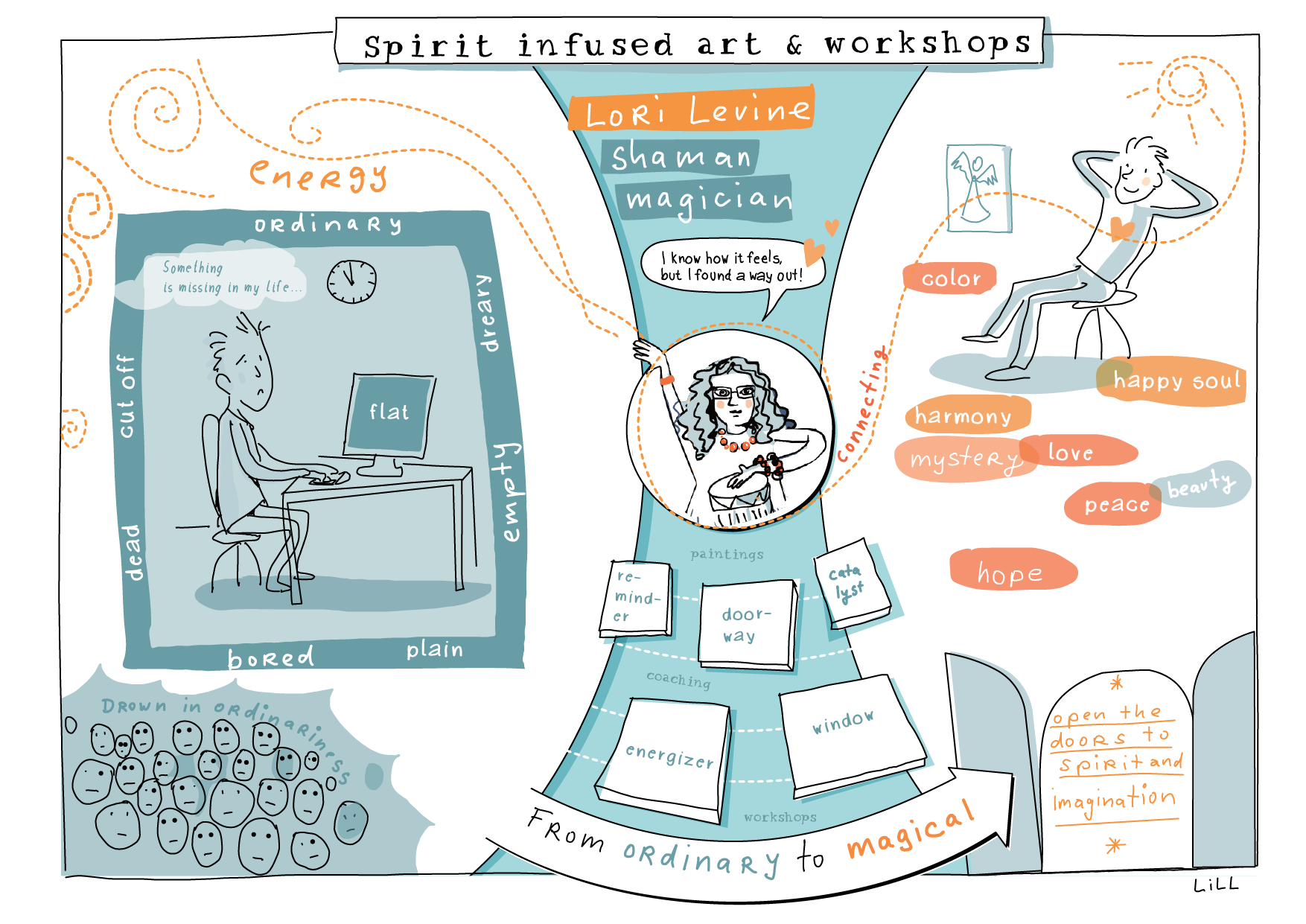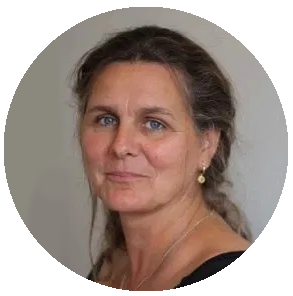 Jeg vidste ikke hvordan jeg skulle målrette det jeg laver, det jeg tilbyder. Det føltes uoverskueligt, rodet og svært at vide hvor eller hvordan jeg skulle starte.
Din tegning var en fin og vigtig del af samtalen. Jeg er meget visuel, og det giver mig overblik, og tydelighed. For at du kunne tegne hvad det var vi talte om blev nødt til at få min egen klarhed og tydelighed frem.  En målgruppe blev meget mere klar. 
Markedsføringen bliver klart en del lettere når jeg ved hvad jeg skal fokusere på, og hvad der skal fremgå tydeligt på min hjemmeside.

Gudni Patturson, kraniosakralterapeut