THE BIG PICTURE OF YOUR BUSINESS

Uncover your Story  ·  Clarify your Message  ·  Sell your Services 
If you can't picture your message, it isn't clear enough.
Can you say in a few sentences what you are offering?


Do your potential customers understand why they need your service?


Is it clear how they can buy your service?


Can you tell a compelling story about your offer?
This is the base of all your communication. 
All the fun stuff like webdesign, photo, illustrations – is like painting the facade of your house.

But – there is a fun, and very effective way of finding YOUR strategic story! 
Your core story  is the "north star" that helps you keep all your marketing clear and focused. 


I sketch the story strategy for your business.
I know that it is difficult see your  business through the eyes of a potential customer because you are too close! 
In a Big Picture session I show you what you are doing – from outside.

I take you through a proven, clearly structured process to unveil your core story

While we talk I sketch out all the elements of your customers' journey into a visual map that engages your whole brain. You can literally SEE what works, or if something is "off" in your business. 
Result: Instant clarity. With the Big Picture Plan in your hands, you'll be able to effortlessly talk about the who, why and how of your business, and sell your services  with confidence. 
Hi! I am Ingrid Lill. I am a communication designer and graphic facilitator from Stuttgart, Germany, now living in Denmark. 


I have been doing visual communication for many years – corporate identity, logo and web design, and graphic facilitation for organizations. My work is deeply influenced by strategic storytelling. 
In my business I  struggled immensely with my own message, in spite of knowing all the nuts and bolts through my work. Until one day I got the genius idea to DRAW my business instead of just describing it.  And – tada! Instant clarity. Since then I have streamlined the process of condensing ideas and concepts into  a narrative structure – visually.
And I can help business owners, or anyone who has a communication challenge –  with this process. 


This is me doing a large scale graphic facilitation for a communal organization here in Denmark (Sundhedscenter Næstved).

The Big Picture Process: How it works
1) Book a Call...
let's talk and find out if the Big Picture Process makes sense for you,  and schedule a time. You don't have to prepare more than that.
If you are in Denmark, we can meet in my studio instead. 
2) I guide you through the uncovering process and draw your Big Picture
I ask questions about your business, and I draw your answers while we talk. I have a second webcam, so you can see the drawing emerge.



3) Tada! A visual plan for all your communication
I'll send you the recording, the message map drawing,  and a video with instructions. 
Your Big Picture is a powerful visual anchor and blueprint for your website, for videos, talks and emails.

What Customers are saying...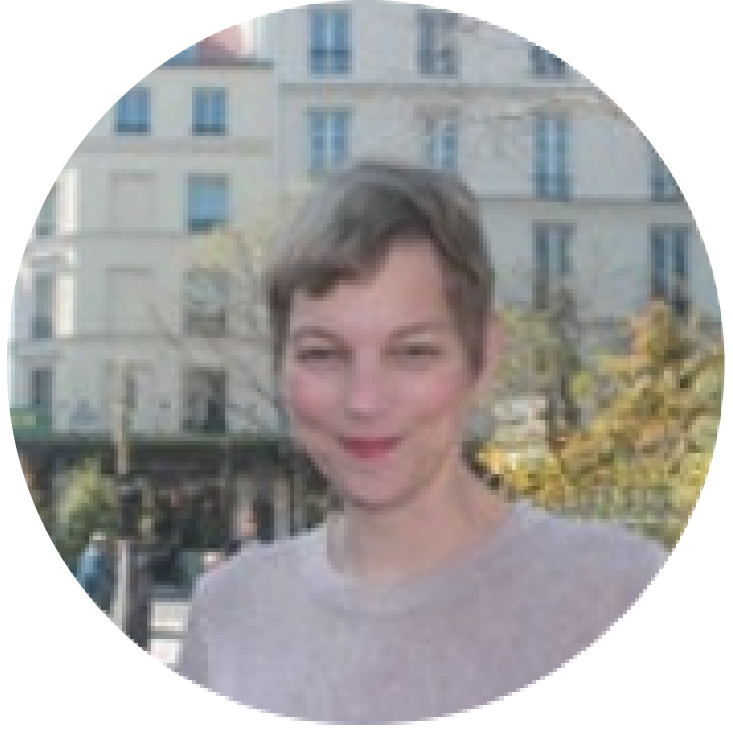 If you're looking for a completely new way to gain clarity on your brand, Ingrid Lill's Big Picture Process is it. No one else offers this unique process of exploring what you do, whom you serve and how you serve them. By the end of your session, you'll see your business much more clearly — within yourself and on paper, through Ingrid's amazing drawing skills. Plus, you'll have a lot of fun along the way.

Mary Schiller, author & business coach, maryschiller.com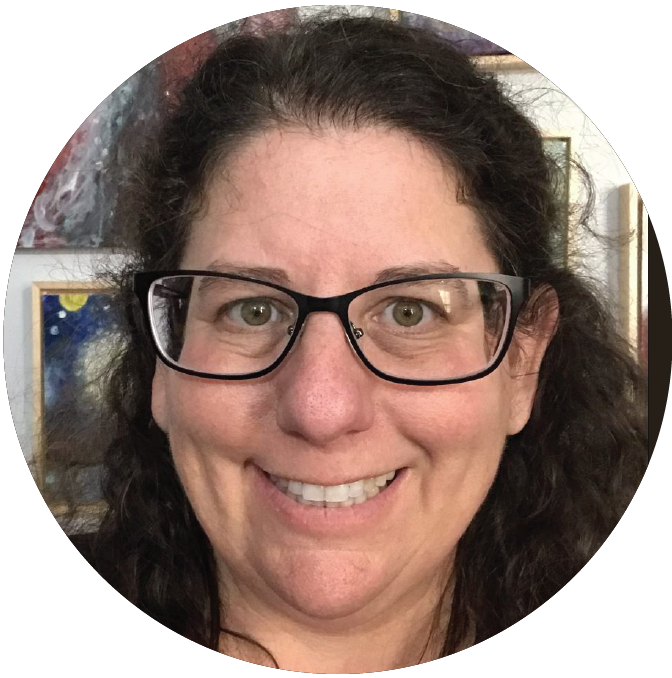 "Before the session I wasn't 100% clear about my client or how to brand myself. I felt like I hit a roadblock. Ingrid really helped me understand who I am as an artist,  that I am really selling much more than paintings and how I need to express that more. 
I feel much clearer on how I can approach my client and help them understand how my art can enhance their life.  
The visual representation is a huge reminder of this."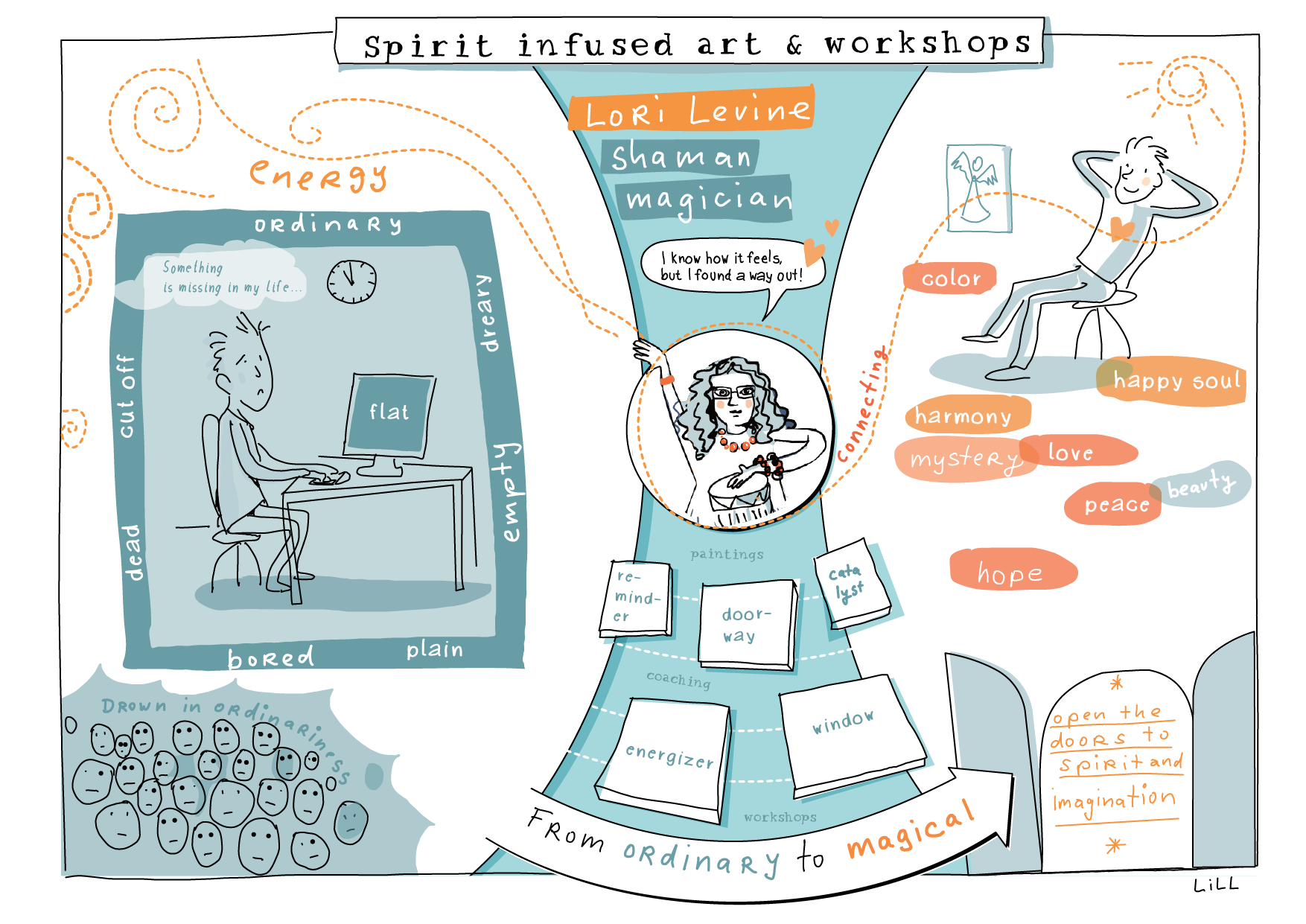 ""Before the session with Ingrid, I had a very vague description of who my clients were and the problem I tried to solve with them. In just an hour of working with Ingrid during an online private consultation, I now have clear and succinct images to describe my clients, their challenges, and the solution they're looking for which gives me more confidence when marketing my work – that, and I can now show people what I do instead of rambling on for 30 minutes. She created the perfect space to really tease out the specifics of my work and expertly translated that into images- what a gamechanger!!" "
Stephanie Chen Banjo
Coach
I translate your words into an actionable map